Divorce Attorney
Divorce can be one of the most difficult challenges a person can face. Once you or your spouse has made that choice, finding the right divorce lawyer to help you through the process can seem like a difficult or overwhelming burden.
You may worry that you cannot afford a divorce attorney or you may even be afraid to talk with an attorney. At Trillium Law, PC, we listen to your concerns and are here to help you through the process. We know that your financial future may be impacted by the decisions that happen during a divorce.
We can help you navigate through the big decisions and will take the time to explain your rights and options. It is much easier to make the right decisions first, with the help of an attorney, rather than to try to repair a case where a client has been self-represented. Doing it yourself can end up costing you more in the long run.
We have immediate appointments available if you would like a confidential consultation with a divorce or family law attorney. We will review your circumstances, describe all of your options and help you decide how best to proceed.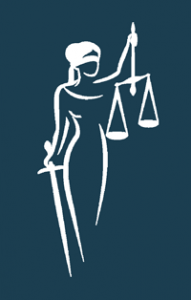 Experienced Divorce Attorney
People often have confusing and strong emotions during a separation, having an experienced divorce attorney can help guide you through this transition. These emotions can include guilt, overwhelming sadness, anger, anxiety and depression. In an effort to avoid these emotions, people are sometimes tempted to get the process over as quickly as possible by entering into agreements without understanding the lasting effects of those decisions.
Getting a divorce, especially when children are involved, takes more than just filling out a form. Making decisions about support, child custody or property division alone can be a bad idea in the long run.  Having an experienced divorce attorney working with you for the best possible outcome will save you hassle and frustration in the future.
Once the emotions have subsided, you may feel that the agreements you made are unfair or are hurting your economic security. Unfortunately, some decisions cannot be undone. We will do our best to help you make fair and sensible decisions during a very difficult time in order to protect your future.
The experienced Divorce Lawyers at Trillium Law, PC, can guide you through the process with care and unwavering focus on your goals, all the while remaining mindful of your budget.
Our family law practice includes the following:
Guardianship and grandparents' rights
Unmarried parents and paternity