Adoption Attorney
There are two main types of adoptions: agency adoptions, and private adoptions. Both involve a birth parent (or both birth parents) either relinquishing or losing their parental rights..
Do I need an adoption attorney?
All adoptions require the legal assistance of an adoption attorney. When you work with an agency to adopt your child, the agency coordinates with an adoption attorney. In a private adoption, the adoption attorney works with you to fulfill all the requirements. The process can be very difficult without the assistance of a lawyer.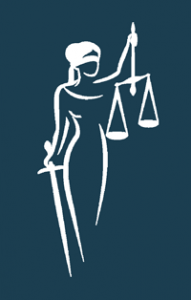 How does the adoption process work?
If you are considering adoption, it is important to talk with an experienced adoption attorney to learn about the process, potential complications, and legal possibilities. At Trillium Law, we understand the responsibility of helping families with the adoption process. Our services are available whether you're adopting or a birth parent seeking to understand the adoption process.
Whether you are the adopting family or the one giving up your rights to a child, learning about the legal process can help you make the decision that is right for you. Our experienced adoption attorneys can explain adoption laws, making sure you understand your rights and options. We'll work closely with you to guide you every step of the way.
We provide comprehensive adoption attorney services.
At Trillium Law, PC, we provide experienced legal representation to clients throughout the adoption process at a reasonable price. We can help with:
Infant adoptions
Stepparent adoptions
Independent adoptions involving a relative or non-relative
Adult adoptions
Adoptions through Department of Human Services
If your situation is unique, we can help resolve challenges to make sure we have the proper paperwork, background checks and information necessary to finalize your adoption. We would be glad to talk with you about your situation and assist you with your adoption.
Experienced legal representation for adoptive parents is important.
While many adoptions are fairly straightforward, it's important to follow the process correctly. If the legal processes aren't followed precisely, the issues that arise can be painful, expensive, and time-consuming.
Before we begin the process with you, we will make sure you have a clear idea as to how much your adoption will cost, and when the process will come to completion. We'll even help you arrange an adoption ceremony with a judge.
Adopting a child can be a complex situation.
The adoption process, even for stepparents or relatives, may be complex. Having help from a knowledgeable and caring attorney will ensure that your adoption is completed as efficiently and effectively as possible.
Depending on your situation, our counsel may include a discussion of guardianship or legal custody. Whatever your situation, we will help you make an informed decision.
Why Do I Need an Oregon Adoption Lawyer?
Our attorneys assist with all matters involved in Oregon adoptions, here are a just few ways our adoption attorneys can assist you:
Paying for pregnancy-related costs
Paying for medical and legal expenses
Paying for costs associated with adoptions
Assistance for birth parents seeking adoptive homes
Paying for medical and legal expenses
Documentation for Federal Adoption Tax Credit application
Representation for adoptive parents in obtaining home studies and planning for an independent adoption
Forming and submitting Continuing Contact Agreements
Cases affected by the Interstate Compact on the Placement of Children
Choose an experienced and compassionate adoption attorney.
Adoption will have a tremendous effect on you and your family, including any current children you may have. Whether you are adopting a stepchild or considering adopting an infant, older child, or even an adult, the decision should not be made lightly.
Barring extreme circumstances, most adoptions are final. Once you adopt, your child will be your child legally, just as though the child had been born to you. You will have the same duty and privilege to support, love, and nurture your adopted child.
At Trillium Law, PC, we provide compassionate and experienced adoption attorney services. We understand how complex and emotional adoption cases can be, and we're ready to help you and your family.