Divorce Decree Modification Process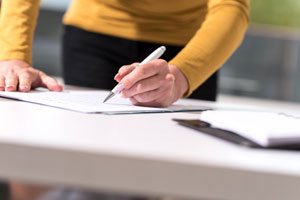 When spouses divorce, the parties will need to establish a plan dictating the manner in which certain legal, financial, and personal matters will be resolved. Once the plan is agreed upon (often called "stipulated") or a judge issues a ruling on these issues, a General Judgment of Dissolution of Marriage will be entered in the case. Once this judgment is created, each party is required by law to abide by the mandates laid forth in the judgment.
After divorce, there might be occasions when the divorce judgment requires amendment or modification. Either individual can request a post-divorce modification. To modify a spousal support or child support order, the requesting party is required to show there is a "substantial change in circumstances" since the time of the divorce. A modification of legal custody also requires a showing of a "substantial change in circumstances" from the time of divorce. Modifications of parenting time only require that the change is in the child's best interests. Typically, the division of property portions of a divorce judgment cannot be modified.
If you require a modification of your divorce judgment, or your former spouse files a request for modification, we recommend you consult with a divorce attorney to help you understand the requirements of the court and how the process works . Trillium Law, PC can consult with you to determine which actions, if any, should be undertaken during a divorce modification.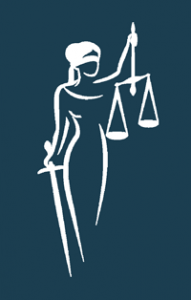 What does a divorce judgment involve?
When you divorce In Oregon, you will end up with court-approved divorce judgment whether you and your spouse agree to all the terms or you go through a trial process and the court decides the terms. This legally-binding document sets forth how specific matters will be resolved, as well as dictates the responsibilities each party post-divorce.  It's important to have an experienced divorce decree modification attorney on your side to assist you through this proccess.
Divorce judgments may include:
How marital assets (house, vehicles, household furniture, etc.) will be distributed
If one spouse will pay spousal support to the other
Who will be responsible for paying off accrued debts
Legal custody (decision-making authority) of child(ren)
Parenting plan (schedule of time with each parent)
Child support payments
You and your soon-to-be former spouse will negotiate a divorce judgment, typically with the help of mediators or lawyers.
What is the post-divorce modification process?
When any change to a divorce judgment is needed, a request must be made to the court in order for the change to be legally enforceable. Modifications require a reason and supporting evidence in order for the court to determine that a change is merited. The parties can agree (stipulate) to a change, but will still need to provide the court with a reason to support the change. There are a number of circumstances that support the need for a judgment modification, including:
A significant financial change due to job loss or promotion
A serious illness or injury that inhibited said party's ability to work or properly raise children
A child experienced a serious injury or illness
Negligent child care
Violation or failure to uphold the initial judgment
There may be other suitable reasons to request a modification of a divorce judgment and a divorce lawyer can advise you regarding acceptable grounds for making such a request.
Choose an Experienced Divorce Decree Modification Attorney
Sometimes divorced spouses can harbor resentment, which can make the modification process difficult. An experienced lawyer can act as your advocate and help you navigate through the experience calmly, reasonably and within the law. Additionally, a divorce modification lawyer can utilize their negotiation skills to foster a modification that is amenable to all concerned parties.
At Trillium Law, we understand how difficult divorce can be in certain situations. We provide compassionate and expert divorce modification services, guiding our clients through challenging legal situations and recommending actions for the best possible resolution.
If you need or have been notified of a divorce judgment modification, please contact us. We'll schedule an initial consultation, so you can get the best possible recommendations for your case.