Child Custody Attorney
Child custody is often the most emotionally-charged issue between parents, whether the parents are married or unmarried. Oftentimes parents are scared that they will no longer be a significant part of their child's life, or that their relationship with the child will be harmed. Sometimes one parent does not trust the other parent with the children.
One issue of concern between divorcing parents is whether the parents should share joint custody or whether one parent should have sole custody.
It is important for parents to understand what custody means in Oregon. Here in Oregon, these terms refer to legal custody of a child, not the actual physical custody of the child. Therefore, if you are the non-custodial parent that does not mean that you will never see your children.
Custody Hearing Lawyer
Child custody in Oregon is not granted based on the gender of the parent. Whether you are the mother, father or domestic partner in a relationship, you have rights. In fact, it is the policy of the state of Oregon to assure minor children with frequent and continuing contact with their parents, if the parents have shown the ability to act in their children's best interest.
Parents are given wide discretion to develop a parenting plan that will work best for their family. This is by taking into account the children's best interest and the safety of the parties.
Child Custody Legal Representation
While each parent has rights regarding parenting time with the children, it may be helpful for divorcing parents to view the divorce from their children's perspective. Sometimes parents are so fearful of losing contact with their children that they forget to think about what is going on in the child's life.
For example, older children may be involved in sporting activities that they enjoy and which encourage teamwork and responsibility. It might not be in the child's best interest for the non-custodial parent to disrupt that schedule. Whenever possible, divorcing parents should work together to develop a long-lasting plan that makes sense for their children.
We can help you find the appropriate resources from parent coaching, counseling, and other services that may be available at low or no cost in your county.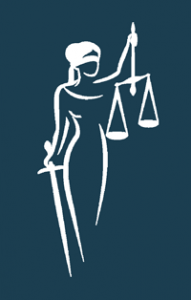 Custody Battle Attorney
It is important to understand that if both parties cannot agree to joint custody or reach a custody agreement, the court will be involved. They will consider several factors to determine who will have sole custody. While one parent will have sole custody, the non-custodial parent will still have rights to information about their children's education and health.
In our mobile society, the issue of relocation and a child moving away with one parent is coming up more frequently. While the courts can't tell you where to live, they can decide where your children will live. Difficult problems arise when parents live a long distance apart.
It is important to understand the factors that the court will review to determine if a move is in the best interests of the child. Disagreements about parenting time and custody can be emotional but they can also be expensive. It may be necessary to involve a private custody evaluator to help the court decide these issues.
Experienced Custody Dispute Lawyer
At Trillium Law, PC located in Beaverton, Oregon, we do our best to help our clients understand the issues and potential resources. We help people throughout the Portland metropolitan area with a wide range of family law issues, including child custody. We will address your questions and concerns and we will fully advocate for you at every step. We are committed to working toward the best possible outcome for you.
Parenting Time
Even if one parent is granted sole legal custody, it does not mean the other parent loses all rights. Each parent still has legal rights with regard to the child. Actual physical custody, or parenting time, can still be shared 50/50 if that is in the child's best interest.
For parenting time the standard that the court will review is what is in the child's best interest. We can help you put on a case that helps the court determine what that may be. Evidence before the court may include your child's medical or school records, testimony from witnesses, or expert testimony from a psychologist or parenting time evaluator.
It is important for both parents to understand that the court will not automatically award custody to the mother. Whether you are the mother, father or domestic partner in a child custody case, the court's primary consideration will be the welfare of the children.
Court-Decided Child Custody
If the court is asked to decide custody, they will consider many other factors as well. These include the emotional ties between the child and other family members, the interest of the parents in the child, and the desirability of continuing existing relationships.
Other factors include whether there has been abuse, and the willingness and ability of each parent to facilitate and encourage a relationship between the child and the other parent. If there has been a primary caregiver, this will be taken into consideration as well.
In addition to helping put on a strong case, we can give you referrals for resources such as co-parent coaching providers or counselors. Our child custody lawyers have the knowledge and skill required to assist with even the most complex custody or parenting time concern.
We will meet with you to gain a thorough understanding of your situation and provide a straightforward and honest assessment of your options. Our goal is to provide you with personal attention while in our office and strong advocacy for your legal matter both in and out of court.