Family Law Attorney
Family Law attorneys at Trillium Law represent clients in all types of legal matters.  We are committed to advocating for our clients and either by  working to negotiate fair and equitable settlements or, if necessary, we are experienced in highly contested cases and are  able to advocate for our clients by taking cases to trial.  Our attorneys have the skills to act as your negotiator or litigator. We know that our clients are often going through a highly emotional and stressful time and we are committed to treating our clients with  compassionate and understanding.  We care about your situation and take the time to listen to your concerns, questions and desired possible outcome.  We at Trillium Law are dedicated to finding the best possible outcome for your situation and understand matters can be a high stresses situation in which an individual often has a lot at stake.
Dedicated Family Law Attorney
We handle most issues that fall within the purview of a family law attorney.  We understand that family law issues are the most common legal matters that people will deal with in their lives.  Our attorneys are not only qualified to negotiate agreements and settlements between parties, but they will also litigate in court as well.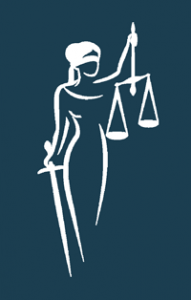 When Do You Need A Family Law Attorney
Although any legal action is stressful, this is especially true for cases involving relationships, children and property.   It's important to know how the family law system in Oregon works.  Without the best help and advice to guide you regarding your own particular case or circumstance, you can find yourself dealing with different issues and processes that can often become daunting and confusing.  At Trillium Law we believe in empowering our clients so they can make the best-informed decision for their future.  We will work to help you amicably resolve issues, but when formal litigation is necessary we will ease the burden, making the process as painless as possible.
Family Law Attorney for Divorce
Family law can be extremely complex and often deals with circumstances and situations that are far beyond the divorce itself.  We can assist you with all areas of family law from abuse of any kind, adoption, registered and unregistered domestic partnerships, and estate planning concerns.  If we do not have the expertise for peripheral issues including juvenile delinquency or mental health and drug treatment issues we can help you find the resources you need.