Parental Relocation
When both parents agree to live in the same area, sharing custody of a child is a relatively simple arrangement to negotiate. But when one parent wants to move out of the area or even out of state, shared custody can become very complex.
Relocating as a parent can provide new opportunities.
Life is full of changes and opportunities that require careful consideration. When a child is involved, the decision-making process is even more important. There are a number of reasons why you or the other parent may need to move, including:
An opportunity for better housing has developed.
You have a confirmed job promotion, or a different location could provide more employment opportunities.
Another locale provides better schooling or medical care.
You or the other parent wants to move closer to extended family.
You or the other parent has entered into a new relationship or is getting remarried, and wants to live with their new partner.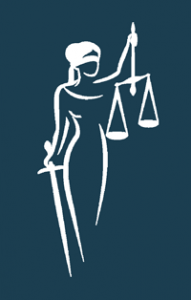 Parental relocation in Oregon has legal requirements.
Moving within a 60 mile radius of your previous home is generally not a problem–for instance, moving to a nearby city or to another county. If you have a good relationship with the other parent, this move may even be welcomed, especially if you're moving closer to the other parent.
However, if you're planning on moving more than 60 miles away, you must provide notice of the move to the other parent and the Court itself. If possible, it's wise to also gain the other parent's consent before presenting notice to the Court. It can be very difficult to get permission from the court to relocate and modify the parenting plan without the other parent's consent.
Relocating has several implications for the parent who is not moving, including reduced parenting time, reduced involvement in the child's life, and hardship brought on by longer travel times. The Court will consider all of these factors, as well as the best interest of your child.
What if I need to relocate for the safety of my family?
If you have a restraining order or another concern with the behavior or actions of the other parent, it is possible for the Court to suspend the requirement to get the other parent's consent to a move. This is a complicated process requiring the relocating parent to make an emergency motion to the Court. We recommend using an experienced family lawyer when seeking this kind of Court action.
What happens if a child is relocated without the permission of the other parent?
Without the Court's permission to relocate or the consent of the other parent, relocation can bring on legal consequences, including:
Reduced or modified custody
Change in parenting time
Being "held in contempt" of the Court
Criminal prosecution
If you're the parent relocating, don't make the mistake of ignoring your legal duties to the other parent of your child and to the Court. If the other parent of your child has relocated more than 60 miles without notifying you, notifying the Court, or asking for your consent, you should contact a parental relocation lawyer immediately.
Planning Ahead With A Parental Relocation Lawyer
Parental relocations can be complex. Whether or not you have a good relationship with the other parent, you should always gain their consent for any action that affects their parenting time or relationship with your child. If you're considering a move, or the other parent has given you notice of a move, speak with the experienced lawyers at Trillium Law, PC. We have a thorough understanding of parental relocation laws, and we'll answer all of your questions. We can talk through your options with you, presenting available strategies and assisting in creating an amicable agreement.