Domestic Violence Attorney
According to the World Health Organization, as many as 35% of women worldwide have experienced physical and/or sexual intimate partner violence or non-partner sexual violence in their lifetime.  If you are in this difficult situation, it's important you have an experienced domestic violence attorney by your side.
The Family Abuse Prevention Act (FAPA) provides a process and protections for victims of domestic violence in Oregon and in other states.
Domestic violence is a form of abuse that occurs between family or household members. A household member is defined as any of the following:
Current or former spouse
An adult person related by blood, marriage or adoption
Someone you live with or have lived with in the past
A Person you are in an intimate relationship with or have been within the past two years
Someone you have a child with
What Is Domestic Violence?
Domestic violence usually involves one person in the relationship exerting control over their intimate partner and others in the household including children.
This is done by attempting to cause (intentionally, knowingly or recklessly) bodily injury, or intentionally, knowingly or recklessly placing another person in fear of imminent bodily injury.
It is not uncommon for abusers to restrict the other partner's access to money and friends. The abuser may be viewed as charming and intelligent by those outside the family, but then belittle, threaten, coerce and control their partner.
The abuser exerts both psychological/emotional and physical abuse. These relationships can be very difficult to end. At Trillium Law PC, we have experience helping our clients who have been victims of domestic violence. These relationships are damaging to both the body and spirit and have an adverse impact on children.  An experienced domestic violence attorney will be there to help protect you and your children.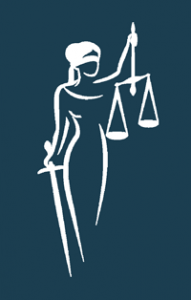 Local Family Abuse Lawyer
The Family Abuse Prevention Act (FAPA) is designed to protect victims against domestic abuse and allows those who have been abused or threatened by a family or household member to file a restraining order against the other party.
Police officers who knowingly fail to enforce restraining orders obtained under FAPA may be liable for damages if the protected person is harmed as a result of their failure to act.
Some common types of domestic violence are:
Assault or threat of physical force
Verbal and emotional abuse
Child abuse
Elder abuse
Financial control and abuse
Sexual abuse and coercion
Stalking
Drug or alcohol abuse
Mental health issues
Weapons
At Trillium Law, PC in Beaverton, Oregon, we represent individuals in the Portland metro area and beyond for matters involving domestic violence.
Whether you need to file a restraining order or have had one filed against you and are in need of defense, we will evaluate your situation and provide you with knowledgeable and compassionate advice. Our goal is to help you achieve the best possible outcome for you and your family.
A restraining order, or protective order, requires the other party to stop any abuse or threats, and to leave the place of residence and stay away from your home, school or place of business. It also may affect any custody or visitation arrangements if you and the other party have shared children.
Our experienced attorneys will help you navigate through the restraining order process at every step. We will advocate for you during the hearing and advise you through any difficult situations that may arise.