Father's Rights
In a custody case, a father may fear they will not receive fair consideration for custody and parenting time. That fear may come from a misunderstanding about how decisions about custody and parenting time are made.  Contrary to what some may believe, Oregon family law does not give preference to the mother over the father. Once a custody decision is made, whether you are the custodial parent or the non-custodial parent, so long as you have shown the ability to act in your child's best interest, father's rights are important and you deserve to be involved in your child's life and you can take action to protect your parental interests.
Non-Custodial Parent Rights
At Trillium Law, PC, we represent men in a wide range of family law matters and we will make sure you understand father's rights.  If you are the non-custodial parent, you need to understand your rights in order to protect them. Oregon statutes outline the factors that the court will look at to evaluate which parent should have primary custody. Pursuant to statute, the court shall give primary consideration to the best interests and welfare of the child in determining custody of the children. The parent who is awarded custody generally has the legal responsibility for making important decisions regarding the children including where the child will go to school, and religious and medical decisions. Once jurisdiction has been established, if the parents do not agree to share joint custody the court must decide who will have sole legal custody.
Court Decision Factors and Fathers Rights
The Court will consider the following factors to decide who should be the sole legal custodial parent:
The emotional ties between the child and other family members
The interest of the parties and attitude toward the child
The desirability of continuing an existing relationship
The abuse of one parent by the other
The preference for the primary caregiver of the child, if the caregiver is deemed fit by the court
The willingness and ability of each parent to facilitate a close and continuing relationship with the other parent
We will evaluate your circumstances and help you understand whether you have the kind of case where it makes sense for you to be awarded sole legal custody of the child. In some cases, if both parents agree, the court will support the parents' decision to have joint custody of the children. However, the court can only award joint custody if both parents agree.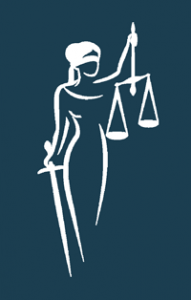 Father's Rights of a Noncustodial Parent in Decisions Regarding their Child
Oregon statutes outline what are called the noncustodial parents' bill of rights. These statutes are in effect even if you do not receive primary or sole custody. These rights allow you to be involved in your child's education, be informed about health care decisions and more. It is up to you to follow through and take advantage of those father's rights for the benefit of your child.
During a custody dispute or other family law issue, both parties are often more satisfied by the outcome if they have been able to reach a stipulated custody and parenting plan rather than having the court decide. In this case, a stipulation is simply an agreement.  Based on our experience, we can help with negotiations and help you reach a resolution outside of court. Once the court approves your agreement, it becomes an order like any other order or judgment. Additionally, it also becomes a contract between you and the other parent that we will put in writing for you. Otherwise, the judge will decide the matter for you, and it may be a very different outcome than what you are anticipating.
Children' Interests
It is vital to protect your children from undue stress by making the process as easy and efficient as possible. Your children will benefit if you and their mother are able to communicate in a mature and cooperative way that focuses on their best interests.
A divorce settlement often makes it easier for parents to cooperate long term and may save them money. Additionally, it is important to have a father's rights attorney on your side who can advise you about the full legal implications of any agreements so that you are not pressured into a situation that isn't right for you or your children.