Wage Claims Lawyer
For many employees, bringing a wage claim against their employer or company seems like a scary or intimidating task.
You don't have to navigate the legal system and fight for your rights and unpaid wages on your own. Trillium Law, PC, will fight on your behalf.
Whether you are owed for unpaid hours or overtime, our Beaverton lawyers are here to answer your employment law questions and get you the money you are owed.
In resolving wage and hour disputes, documentation is critical. Make sure you keep detailed records of the hours and days you worked, your job duties and any other relevant information.
Overtime Compensation
Our law firm is available to handle a wide range of wage issues, including those that involve:
Requiring employees to work off the clock without compensation
Failing to provide appropriate meal breaks
Forcing employees to work off the clock for required rest breaks
Failing to pay wages owed and other benefits to employees who have been terminated
Refusal to pay employees at least minimum wage
Failing to pay overtime to hourly, non-exempt employees
In some cases, your employer may be required to pay penalty wages and your attorney's fees in addition to your unpaid wages.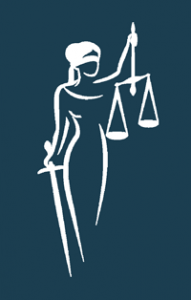 Were You Incorrectly Classified As An Exempt Or Salaried Employee?
Some employers misclassify employees as exempt (paid a yearly salary) instead of nonexempt (paid on an hourly basis) in order to avoid paying overtime, and others have done it by mistake.
Just because your job title includes the word "supervisor" or "manager" does not necessarily mean you are an exempt employee. Your actual job duties and how much time you spend doing "supervisory" or "management" tasks is the most important factor.
The attorneys at Trillium Law, PC can help you sort through the confusion and determine if you may be owed additional compensation due to a misclassification.  Contact Our Law Firm Today to discuss wage claims.
To schedule an initial wage claims consultation with one of the employment law attorneys at Trillium Law, PC, contact us today at 503-352-0731. Alternately, you may contact us via our secure online form.